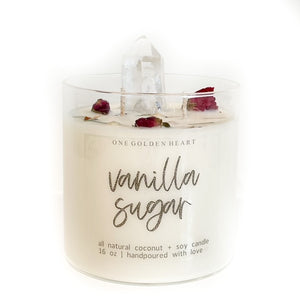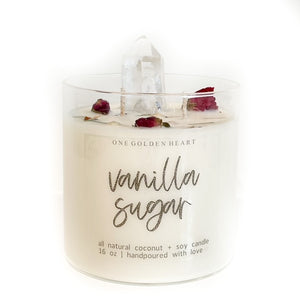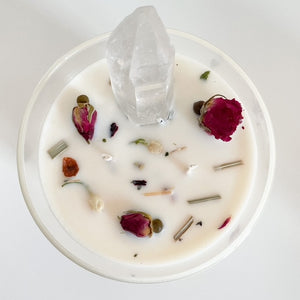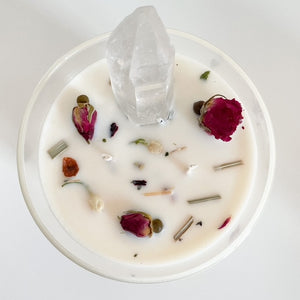 16oz Luxe Clear Quartz Crystal Candle
Vanilla Sugar Candle (Large)
A subtle sweet, creamy vanilla fragrance with rose buds and a large, natural & locally sourced Clear Quartz crystal point.
Please Note: Due to the crystal being authentic and genuine the crystal size, shape and colour may vary slightly. All crystals are recommended to be taken out and cleaned once the melt pool has reached the crystal. Crystal and container will be hot, please handle with caution.
All candles are hand poured with all natural coconut & soy wax as they have a cleaner burn and extended burn time. No toxins, carcinogens or pollutants which means it's less likely to trigger any allergies. 
The first burn should be a minimum of 3 hours or until the wax pool reaches the edge of the candle to avoid any tunnelling.
Make sure your wick is 1/4" inches long before each burn.

Only burn for 2-3 hours at a time.

(Never leave candle unattended while burning and keep away from drafts and flammable items.)